Robin Williams played Mork From Ork.  On Earth, he lived in COLORADO.  Good luck – we play at 8:05AM.
Two Harvard students have come up with a new way to bake a cake that apparently had never been done, until now. Boston News, Sports, Weather, Traffic and Boston's Best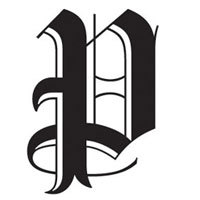 Devin Rashaun Hardy and Tyreese Dandre Darden were charged last week in U.S. District Court in Norfolk with entering a credit union with intent to commit larceny.
It's a closet many women dream of having, but Woodlands resident Theresa Roemer made her dream a reality.
Singer Britney Spears tipped a waitress $100 after initially not paying her bill.
The singer commemorates his latest career milestone underwater
Listen to the the new Brad Paisley track 'All In' which he wrote exclusively for Planes: Fire & Rescue.
Tyler Hubbard, one half of country duo Florida Georgia Line, got tatted up in honor of his father Roy, who died in a helicopter crash in 2007.