Category:   Theme Parks Question:   At what theme park would you find the Wizarding World of Harry Potter?      Answer:      Universal Orlando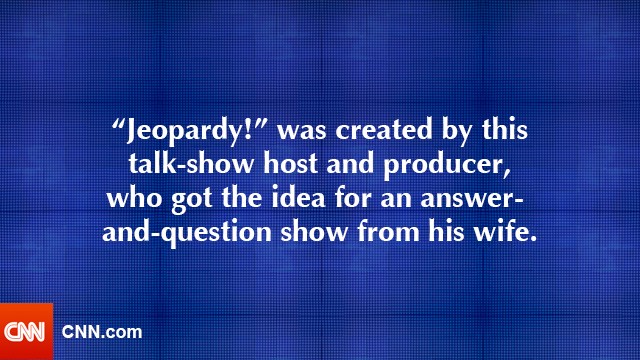 It's the 50th anniversary of "Jeopardy!" — an enduring game show that engenders affection while challenging even the most erudite among us.
Audiences didn't exactly flood into theaters to see Darren Aronofsky's latest offering, Noah , but the much discussed Biblical adaptation made a solid opening, snagging a clear number on with $44 million. That's by far the largest opening for an Aronofsky film, but Noah also represents his biggest budget to date.
NBC's megahit singing competition 'The Voice' makes contestants sign a 'dehumanizing' 32-page legal document that allows for plenty of potential for fakery during the production of the supposed reality show.
The Band Perry will kick off the 2014 ACM Awards with a performance of their latest single "Chainsaw." Also, two Entertainer of the Year nominees artists will pay tribute to Merle Haggard. Who are they? And which fellow Country Hall of Famer will present Haggard with the award? News, Sports, Weather, Traffic and St. Louis' […]
Official website of the Academy of Country Music and the ACM Awards
Love and Theft's Stephen Barker Liles announces wedding date with his fiancee, Jenna Kennedy.
All-star CBS-TV salute to U.S. troops airs May 20.